An expedition worthy of Jules Vernes
In the Southern Hemisphere, the Southern Ocean is not partitioned by continents; it's an open ocean that circulates around Antarctica. Driven by the westerlies, the Antarctic Circumpolar Current (CCA) brings together the three oceans, the Indian, the Pacific and the Atlantic.
At the other end of the world, this huge ocean is still unknown, oceanographic campaigns are rare. A major player in the climate and marine biodiversity reserve, the international scientific community is unanimous: we need in situ measurements.
To explore this ocean of storm, which sailors call the « furious fifties », the naval engineering office SHIP ST of Lorient designed the POLAR POD.
Driven by the circumpolar current, like a satellite around Antarctica, POLAR POD will allow the acquisition of data and long-term observations that will be transmitted to researchers, oceanographers, climatologists, biologists; 43 scientific institutions from 12 countries are involved in the project.
This expedition worthy of Jules Verne, will animate in real time a large international educational project on the Life Sciences of the Earth and the Environment in collaboration with the International Union for the Conservation of Nature (UICN). Young people need dreams, models of audacity, incentive commitments, to believe in their ambitions.
The circumpolar drift
In orbit around Antarctica, the Polar POD, trained by the Circumpolar Current, will make the "world tour" between 50 ° and 55 ° S. This circumnavigation of 24 000 km, at the average speed of 1 knot (1.8 km / h) should last 2 years. Subject to headwinds and adverse currents, the Polar POD will not follow a straight line. With its sails and a transverse propeller at 10 m below the waterline, it has the ability to bend its course to get away from icebergs.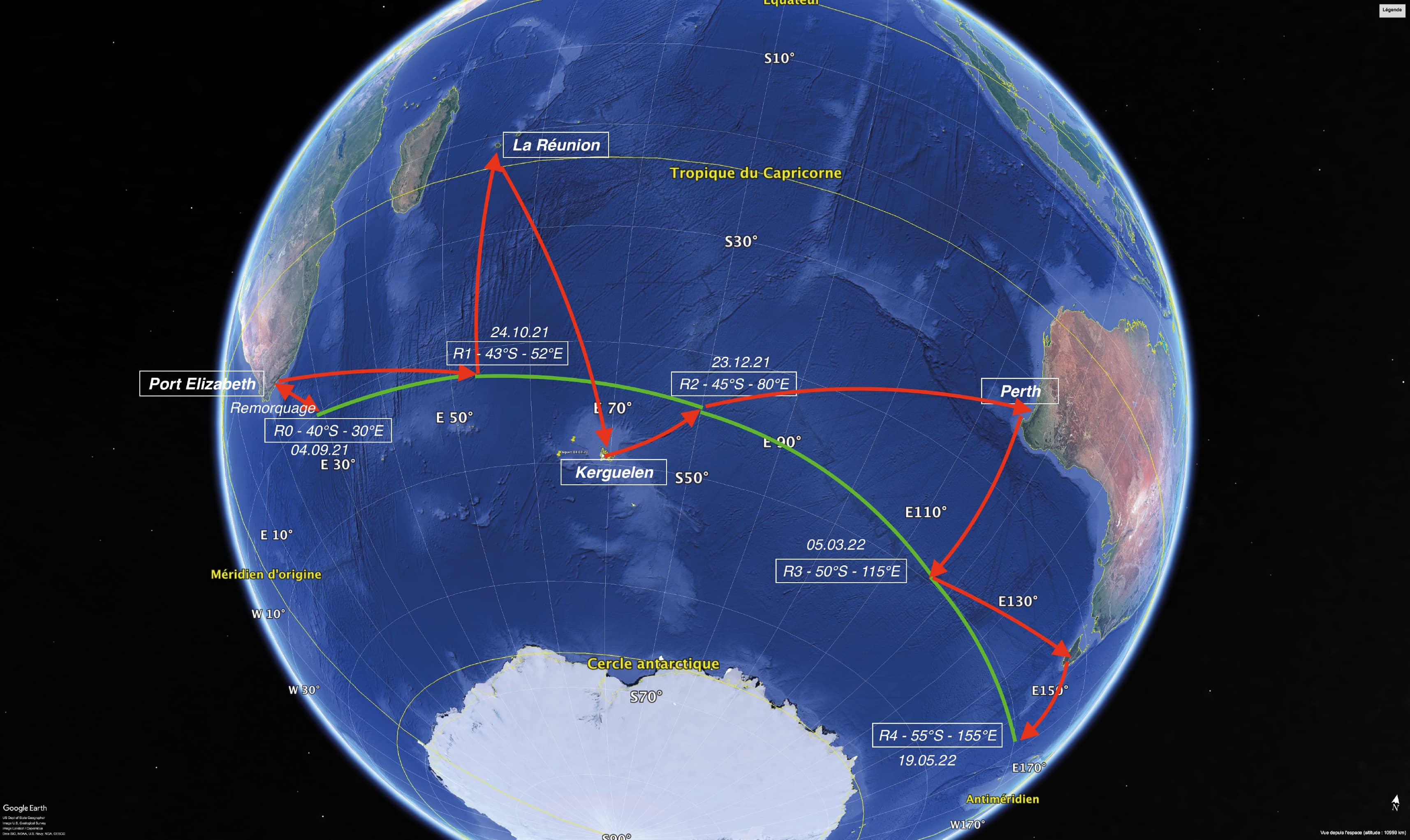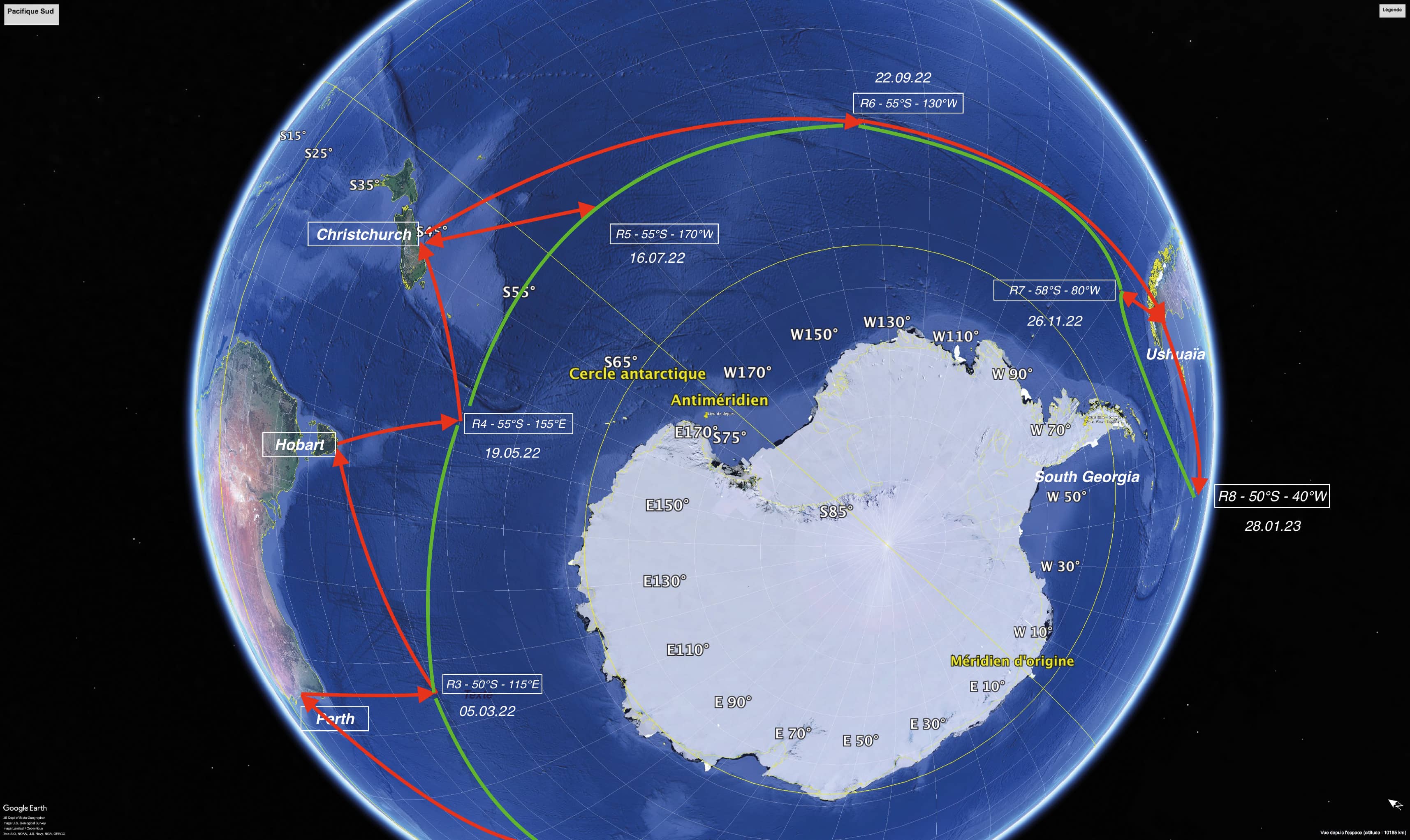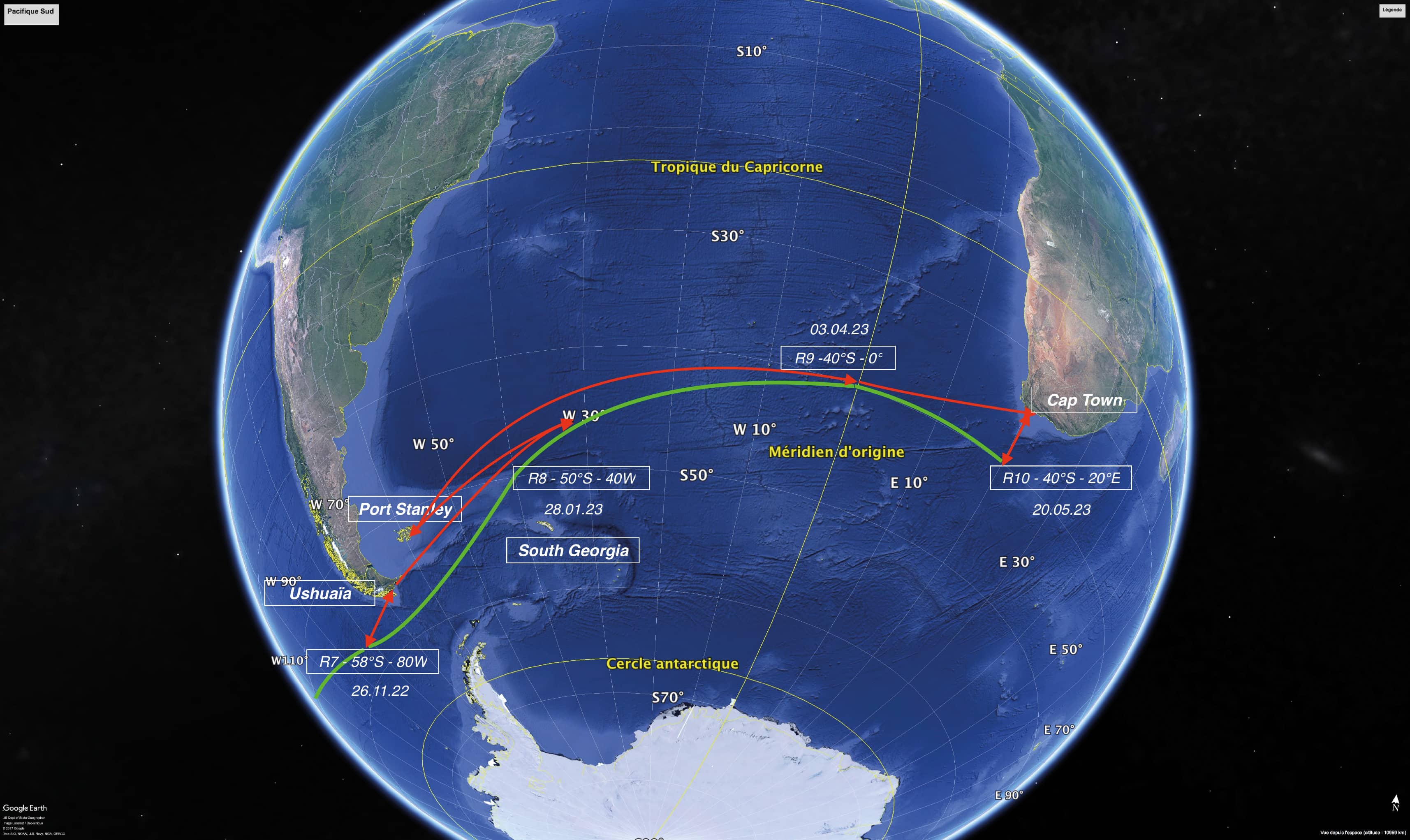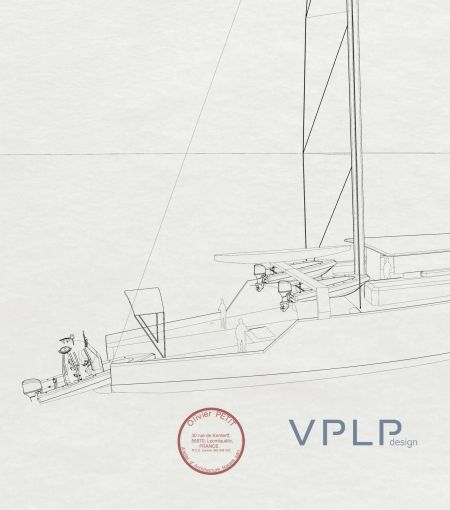 Crew relays and refueling
Crews will be surveyed every 2 months using a ship, offshore supply type, which will be permanently assigned to the mission. It will leave the nearest port to join the POLAR POD on its drift course on the 3 oceans.